ABOUT RELY LIMO
At Rely Limo, our objective is to earn your trust and become the company you rely on for a safe ride in Los Angeles and many other cities nationally and worldwide. Your safety and satisfaction are our highest priorities. Our carefully-assembled team of chauffeurs attend safety and client-relations training throughout the year, so you can be sure that your transportation will be safe and comfortable.
100% PERFORMANCE GUARANTEE
Welcome! I'm John Litchfield, founder, CEO and managing partner of Rely Limo Service. As a serial entrepreneur, I began my career in the high fashion service industry during the early 1970's in London, later branching out into the staffing industry, both in the UK and the US.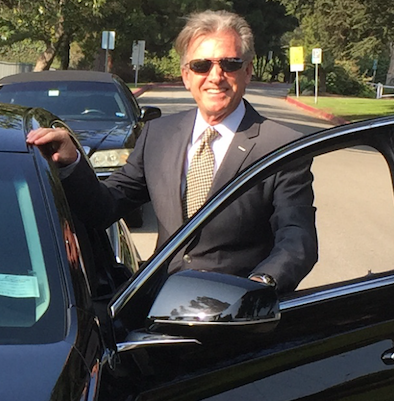 John Litchfield
Founder and CEO of Rely Limo
With Fortune 500 companies amongst our client roster and at our peak with a team of over 1800 employees here in Los Angeles, I learned several invaluable lessons from my business experience. Client satisfaction and consistent, award-winning service have been the keys to success. They are the reasons our customers return again and again. Over the years, I have trained my teams to rely on the same lessons I have learned. Service excellence is everything!
In 1998, I found that many of our clients were looking for reliable executive ground transportation, and I launched Rely, never losing sight of those first lessons in business. Rely Limo is all about quality personalized service and timely execution. "100% Client Satisfaction" is our goal. We are continually looking for new ways to improve our offerings, meet our customers' needs and exceed expectations.
THIS IS WHY AT RELY LIMO, WE OFFER A 100% PERFORMANCE GUARANTEE OR THE "RIDE'S ON US!"
OUR PROMISE
PROFESSIONALLY-TRAINED CHAUFFEURS PROVIDING:
Confidential, courteous, safe and professional service
A vehicle on time
A vehicle clean and well-maintained
Learn more about Rely Limo's "Core Operating Values" and how we deliver special client services together with 100% client satisfaction